The Mary the Queen boat reached Odiongan port at 4:00 a.m. on April 3. I had planned to sleep a bit after 11 hours at sea, but sleep wouldn't come. So I stayed up.
I didn't have the slightest idea that I'd be spending 3 hours in jail that day. This all started from an unusual letter that I had received eight months earlier.
Larry, an inmate in a prison cell in Odiongan, sent me the letter. Larry knew the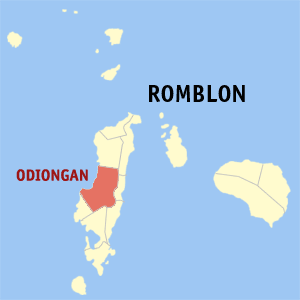 severity of his crime. Drugs had driven him into a pit of misery and despair; his pardon and freedom seemed impossible. But one day, after almost four years behind bars, Larry found Jesus through a group of Christian Adventist women who held regular church services in jail. And in his dismal life, without a chance of freedom, Larry saw a flicker of hope.
He begged God for forgiveness. He asked Him for another chance to live a free life outside the crowded cell, which he shared with a dozen other inmates. Through Jesus, Larry's life was totally changed. His deep anger and dark moods left him. His actions, his temperament, and the way he spoke showed a totally different man. He began to have so much compassion for others, especially for the family he had victimized.
Because of these, he shared his new-found happiness to the other inmates. He wished to be free and go to college to take up the ministry, but was it possible?
The Christian women gave him my home address. So he wrote and sent his picture. "Mom Reva, I need help. They will drop the charges against me for a certain amount. Can you please help me?
I would like to be a free man and go to Theology School. I wish to become a minister so I could share the love of Jesus to others." I wrote Larry back and encouraged him to pray and wait. He wrote a few more times.
Two weeks before Christmas I sent the money so Larry could be free. A week before we left for the Philippines, Larry wrote me again. He was still in jail.
Working out his freedom was tougher than we thought. I decided to give Larry a surprise visit once I reached Odiongan. On the afternoon of our arrival, my friend Phoebe asked that we visit Larry in jail. That afternoon, I met around 30 inmates in the jail's meeting hall. Most of them found Jesus through Larry.
We held a worship service. Larry talked with me the whole time I was there.. Larry's court hearing was scheduled during our last day in Odiongan, but to our dismay, it was canceled. Larry was very sad and upset. I encouraged him to continue praying because only God can give him a miracle.
While in Manila a few days later, I received a surprise phone call. It was Larry. His voice cracked as he spoke.
He gave the good news that he was FREE at last!
This school year, Larry will be going to Theology College.
This e-mail came from him today: This e-mail from Larry is presented in its entirety
without any correction made, except for his name:
Dearest MOMMY and DADDY,
Thank you very much for your love and care to me. I'm praising GOD for His goodness that He keeps on doing to me. Truly He did a miracle in my hopeless life. His name is to be glorified for I have been experiencing His wondrous work to a sinner like me.
At the time my beloved father died it seems all of my hopes were gone but because of God's love He uses you both as instruments in taking me out in that pity and miserable life. I consider my life now as a greatest gift. Thanks for your abundant support most of all Mommy and Daddy for the money you sent to me through Ma'am Phoebe. I firmly believe that God is so powerful because of your Christian care for me, despite of my being criminal in the past. Thinking it over if it is not because of your godly love and care for me, until now for sure I am still in the poor pity and disastrous situation, as result of my sinful life in the jail but again thanks and praise God to your parently concern to my education. You're so understanding to me. Ruben called Ma'am Phoebe through cell phone and said that you bought uniform and bag for me and Ruben also bought shoes with a Bible that has English and Tagalog translation. Telling you honestly Mommy and Daddy I really need those things because some of my clothes and things were asked by my roommates in the jail but thanks be to God for He is really good.
I fully believe that if we surrender our life to
Jesus everything we need is being supplied. Ma'am Phoebe told me when I was still in jail that I need to pray always that my case be settled and one of the problems was money. The P56,120.00 pesos you sent to me for my case was not enough. Oh! God is so good for He answers prayers. He uses many people that I could be out though not a single centavo came from my own pocket. I consider that as miracle for I don't have any amount but God is there to supply the entire amount. And good news Mom and Dad all my cases were solved and dismissed. The complainants withdraw their case against me upon praying and I personally ask forgiveness to them. Tears flow down from my eyes and so to the complainants as well. Now I am free but I kept on praying for there are lots of temptation and trials on the way.
As of now my heart is filled with happiness because God forgives me and at present He is using me as His witness. God changes my life from a criminal to forgiven son proclaiming His love. I am doing a testimonial life now. I did this in Budiong church, Odiongan and Malilico and some other churches are inviting me. Some of my former friends came and invited me to join with them in drinking and smoking but I witness to them that God change my life and was already baptized. I added that I will study to be a Pastor, God send a kind couple to sponsor my schooling.
My clothes are not presentable but somebody gave me a Barong and those people commented that I look like a Pastor now. Thanks to the Lord for changing my lifestyle and for helping me that all my worldly vices were taken out by His miraculous power. Thanks for your support. Mommy and Daddy I love you and hope God will bless you both with strength and good health. It is in you that I feel I am loved although I was a former criminal but now through Christ I am a new man. Please pray for me always and I will do like wise.
With thanks and love,
Larry (I changed his name to protect his identity)