Reva Lachica Moore
Emely awakened at 2 a.m. with a sense that something was wrong. As she became aware of her surroundings, she felt everything in the house was fine. The feeling seemed to overwhelm her and she couldn't go back to sleep. Was God trying to tell her something? Was it her mom far away in California? She got out of bed, went to her computer and checked her e-mail. But there was nothing. Urgent news will not come in an e-mail anyway. Later that morning she called her mom to see how she was doing. There were no problems.
The next night at 2:00 a.m. there was the same awakening and the same strange feeling. She had recently retired; life was full of happiness and joy. But what was it? Could it be one of her married children or perhaps a grandchild? Because it was the middle of the night, she did not want to call anyone. Besides, if something was urgent, wouldn't they call her?
Unable to sleep, she again returned to her computer to check her e-mail. There was nothing but the usual junk mail and a few notes from some old friends. After what seemed hours, sleep finally returned to her. Calls to her family later in the day indicated that everything was fine and mom should not worry so much.
In the third night, it was the same 2:00 a.m. awakening. This was not fun! Emely poured out her heart to the Lord, requesting His guidance and relief from the strange awakening. Again, she returned to her computer to check e-mail (hadn't she done this before she went to bed?). This time there was a message from someone she did not know. Should she open it, risking the chance of getting a virus?
Of course she opened the e-mail. There it was: THE CALL. But hadn't she retired? Wasn't she too worked out to serve? Besides, the writer was someone she had never heard of; and he wanted her to become a principal, and not just of a small school as was her last school, but a K-12 school. And where was this place, in the middle of the Pacific, on some atoll she had never heard of? And, oh yes, it was a volunteer job with just a stipend. Who in their right mind would come out of retirement to do that?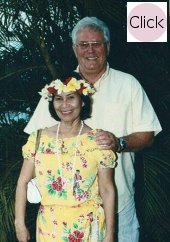 Oh, and another thing, there was her husband Bill. They had only recently married. Bill had a good job and was not planning on retiring for three more years. Was she to leave him? In the middle of the night her mind was swarming with excuses and reasons to delete this crazy message. But why was she awakened for three consecutive nights? So she would not miss this e-mail from the other side of the world?
Strangely enough, she soon fell into a deep sleep and had the best night's sleep she had in 72 hours. The morning's explanations to Bill brought more questions and some serious discussions.
There was just no way that Bill could leave his job and what about the family debts? This was a crazy idea. But had he not told the Lord earlier this year that he would serve him any way he could? That is why he had taken the job of head deacon in the small church that really needed him.
Emely quietly reviewed the e-mail but gave no answer. Bill contemplated out loud and the family told them they would be crazy to even consider it. Wasn't it time for them to kick back and enjoy life? THE CALL was ever present in their minds. After about 10 days, Bill had worked out almost everything. He could retire and start drawing his pension. He could be debt-free, and there was a buyer for his house. Emely's mind was also made up. If Bill would come, she would do it.
Fourteen days after the e-mail was written, Keith Rodman thought that his inquiry was at a dead end. Perhaps the e-mail address was no longer valid. Who would give up retirement to be the principal on an atoll only half a mile wide and 30 miles long?
In the middle of the Guam night, Keith received the answer: "Yes, we are willing to come for two years of volunteer service."
For just a stipend per month, leaving their family and friends, Emely and Bill took the call as volunteer teachers in Majuro Island.
Bill and Emely have since come back home from their 2-year volunteer missionary work in Majuro. The wonderful experiences and the many friends they have made there, they will forever cherish.