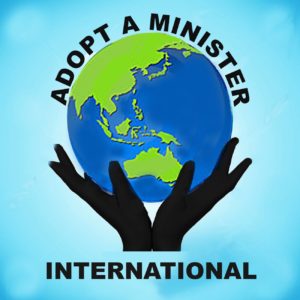 Adopt a Minister International
"Send Labourers to His Harvest"
To God be the glory! This is the 19th year of Adopt a Minister International (AMI) and we thank God for the great opportunity to be part of His work.
We also thank you all – sponsors of AMI – for your faithful support through funds and prayers through the years. Hundreds (over a thousand) of unemployed theology graduates had been under this ministry, and many are now employed by the local missions.
But lately, we do not have enough funds for the 291 adopted ministers still under AMI. We cannot take credit for finding our sponsors since the start of AMI, because it was God who found them for us through family, friends and 3ABN.
Our sponsor, Joyce Tanada, has a great idea, which I wish to share with you all. Joyce just had a birthday, and in lieu of gifts, she asked her family and friends to donate to Adopt a Minister International. Her friends: Esther Enano, Gwendolyn Tamares, Jeanine Talge, Fiona Wong, Stephanie Tanada, Gary and Evemiry Ong, Elias & Beth Mendoza and Olympia Chen sent donations to AMI and we are so grateful.
Please help us continue to send stipends to the adopted ministers. It could be through birthday or anniversary donations – to Adopt a Minister International. We will send the donors tax-deductible receipts.
Our website: https://www.a-a-m.org
Our e-mail address: adoptaminister@bellsouth.net
Our address:
Adopt a Minister International
18027 Glen Park Dr
Baton Rouge, LA 70817
Thanks so much and God bless you all!
Reva, JR & Mary Grace